Viewing Search Results
After searching the database, all files matching the search criteria are collected in a set you can view and access from the Document list for searches initiated from Cull...
,,, or Review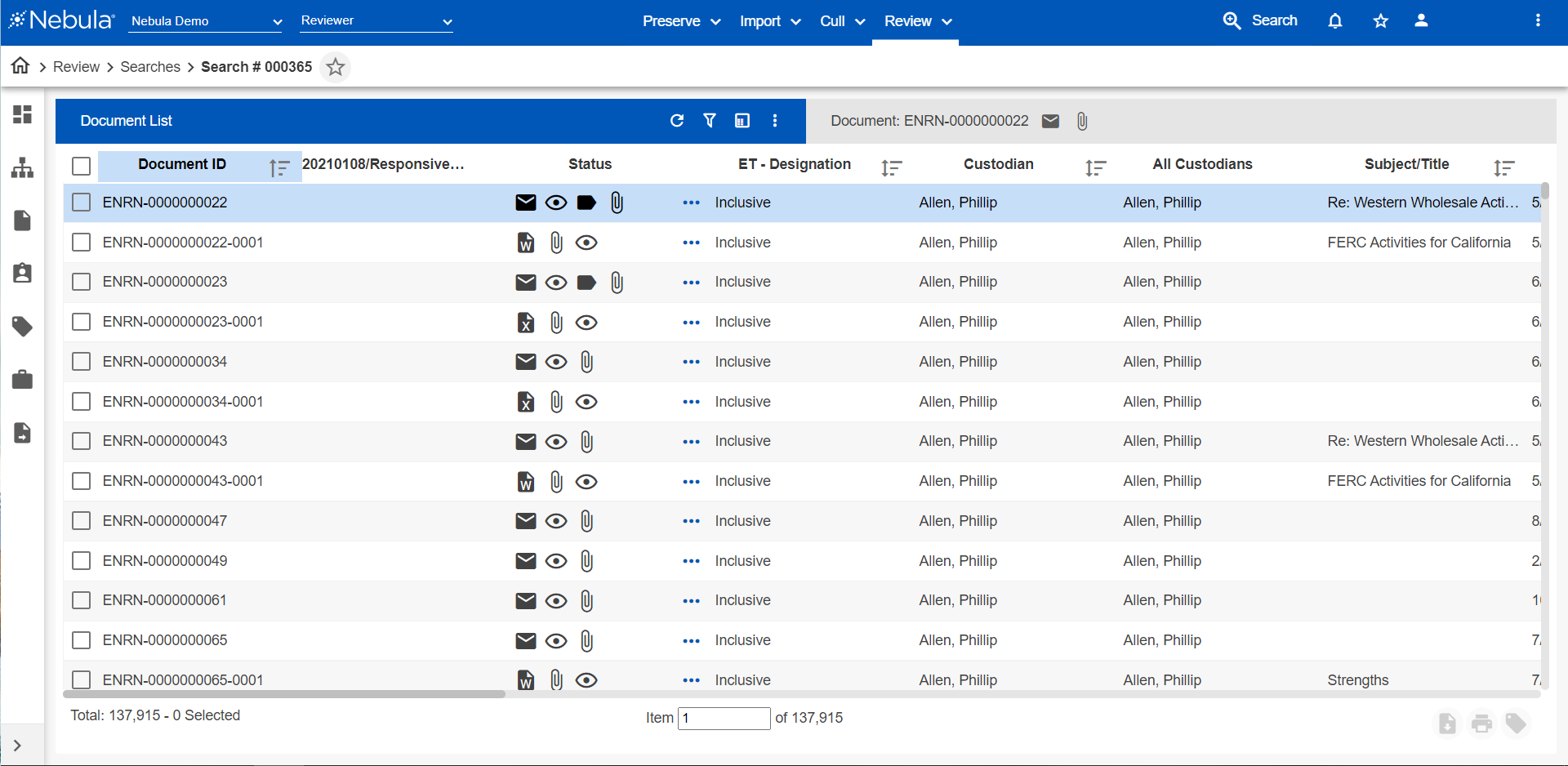 If the search has not been saved, Nebula gives the search a temporary name (#) and treats it as an unsaved search.
To search documents without creating a saved search
Use the Search Builder to create search criteria.
Click Search.
To save the search using the Document List
With the recently run search displayed on the Document List, click the Action icon in the Document List header and select Save Search
Complete the Save Search dialog box.