Dashboard (Cull)
The Dashboard (Cull) is where you can begin to identify documents needed for review. After logging in and selecting a repository, the Cull dashboard (Cull > Dashboard) displays an overview of all the documents within the repository uploaded using Import > Load File Ingestion.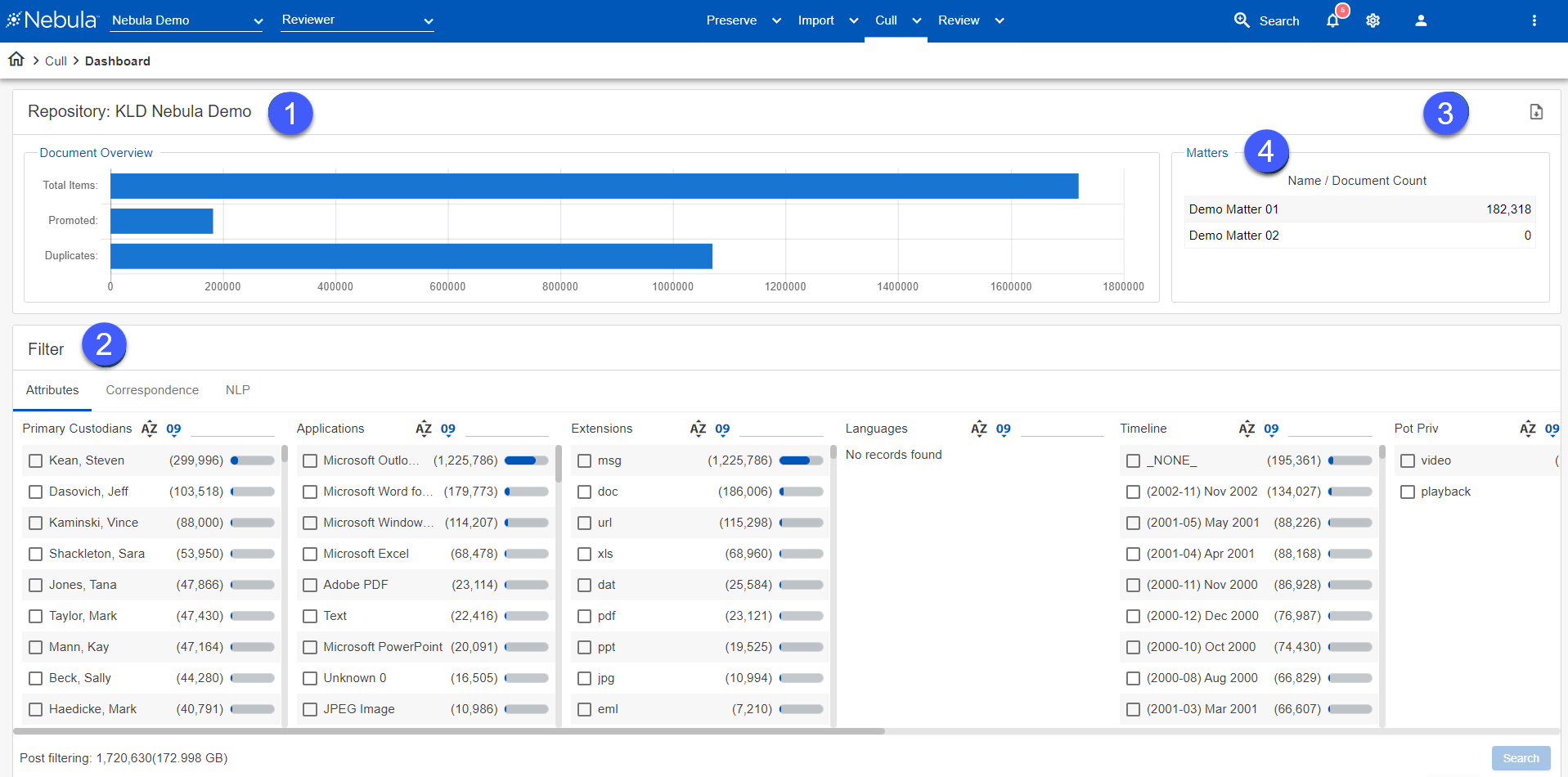 Repository: [repository name]: Displays the number of:
All documents in the repository.
Documents that have been promoted to a Review database
Documents in the repository that are duplicates of other documents.
Filter: Groups documents in the database by the metadata (Attributes) and email participants (Correspondence), and Natural Language Proccessing entities and/or sentiment scores (NLP).
Report: Generates reports of the documents uploaded to Cull.
Matters: Displays the names and document counts of available matters in the repository.
Note: Matters only appears on the Cull dashboard if multiple matters are present in a repository.