Workflow Check-in Criteria
Check-in criteria (CIC) defines when a batched document may be checked-in as "complete" by the reviewer. If the defined conditions are not met, the reviewer is prompted to either correct the deficiency or return the documents to the Stage queue.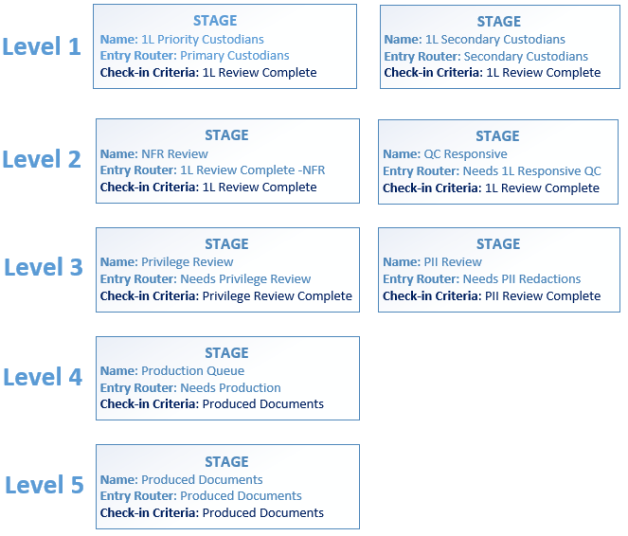 Check-in criteria are selected when setting up stages.