Tags
The Explore by Tags page displays document coding fields available to reviewers (defined on the Fields page at Review > Review Manage > Fields & Tags).
This page is available when coding fields are created.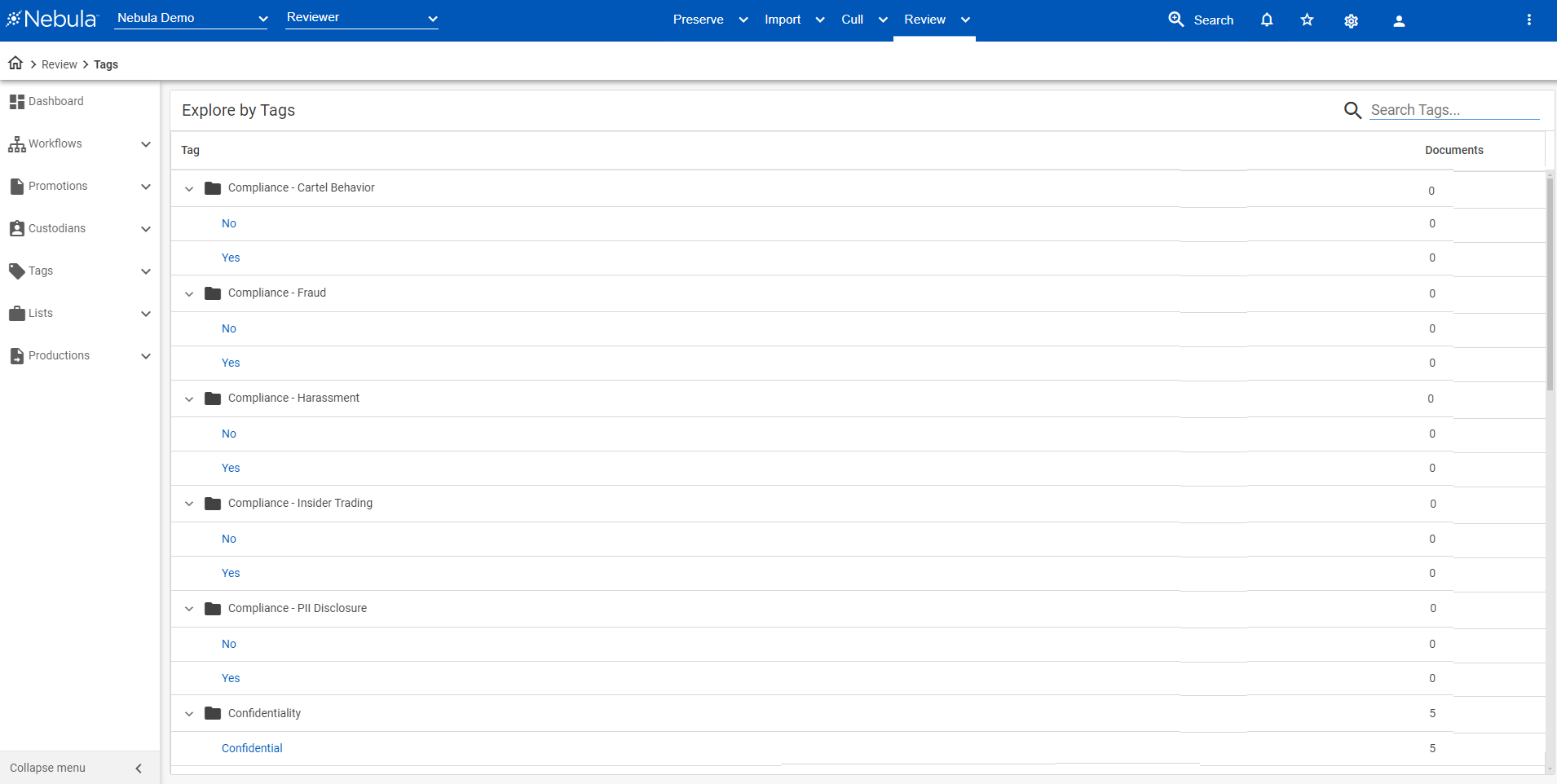 To view the Explore by Tags page
Do one of the following:
In the Nebula menu bar, click Review > Explore > Tags.
In the Explore pane on the Nebula dash board, click Tags.
The Explore by Tags section displays the custom created tags for coding all documents in the repository, including:
What documents have been tagged (number)
How the documents were tagged (code applied by reviewer)
Click an folder to expand...
... or collapse the contents.

To view the documents in a tagged set
In the Explore by Tags section, click the Tag of the document set you want view.

The Document List displays the contents of the tagged set of documents.

Note: You can also view the list of tagged sets from the Explore by Tags page by clicking a Tag to view its set of tagged documents in the Document List.