Changing the File Collection Name
The collection name is a unique identifier for the file collection, similar to a batch name. It automatically defaults to the matter number and sequential code; however, you can overwrite this and create your own Collection Name.
Note: The Collection Name cannot be changed once the data is processed.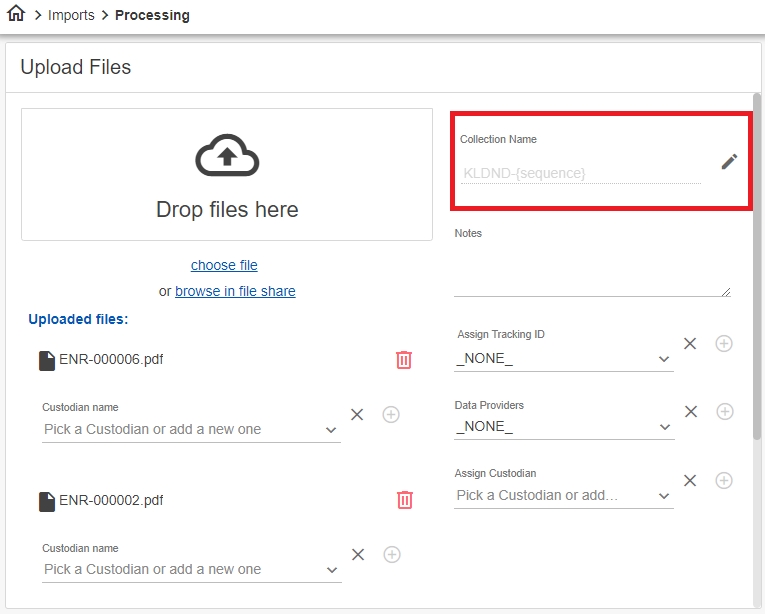 To change the Collection Name
In the Collection Name section, click the Update icon and then update the name.