Deduplicating Documents
Deduplicating documents reduces the number of documents requiring review. You can remove duplicate documents in a document set ("deduplicate") using the Document List.

As you select duplicate documents to be removed, Promotion Count displays the resulting document total.
Click the Promotion Count number to view the documents on the Document List that are available for promotion.
The Document List displays the documents available for promotion in a read-only Promotion View with a reduced selection of Action items (Reports, Doc list to CVS, Advanced Sorting, and Customize Fields). The Promote button, however, remains active and documents can be promoted from the Promotion View.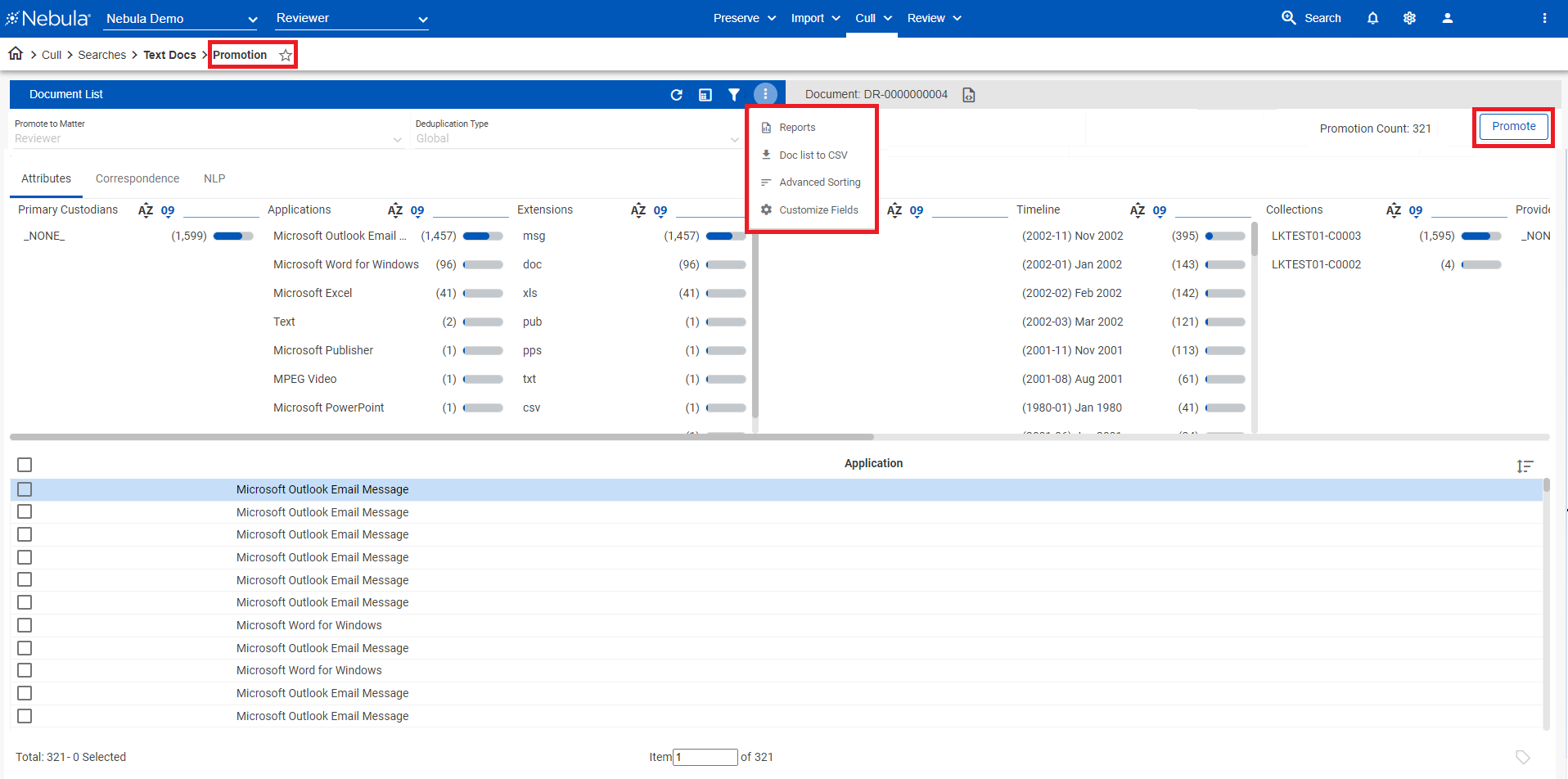 To deduplicate documents
On the Cull Document List, load the document set you want to deduplicate.
Use Promote to Matter to select the repostitory with the documents you want to deduplicate.
Select the Deduplication Type:
None: No duplicate files are removed.
Global: All duplicate files found in the entire data set are removed regardless of custodian. Global deduplication is also referred to as "across custodian" or "horizontal deduplication."
Custodian: Only duplicate files that were found within each custodian's data set are removed. Custodian deduplication is also referred to as "within custodian" or "vertical deduplication."
To include related documents, such as attachments or documents contained within a compressed file type (zip, rar, etc.), select Include Family